Certified Brooklyn Center Sewer Repair Company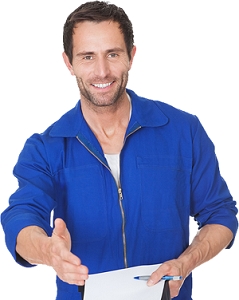 Broken or backed up water and sewer lines are some of the worst things that can happen to any property. Whenever you are confronted with a need to repair or replace these critical components of your home or business, it is absolutely essential that you contact a professional for assistance. At Matt's Plumbing Solutions LLC, our Brooklyn Center trenchless pipe repair company is here to assist you with the effort.
Our highly skilled plumbers bring two decades of experience to task during all of our projects. Our success is a direct result of the simple goal that we have in everything that we do. When we work on your water or sewer lines, our team seeks to conduct the services that will add long term value and performance to your property. In this way, we can guarantee your complete satisfaction with the results.
Call Matt's Plumbing Solutions LLC today if you need to hire a trenchless pipe repair company in Brooklyn Center. Our highly skilled sewer service and pipe repair experts can repair or replace underground sewer and water lines for you. We can answer any questions that you may have. Our staff can schedule your appointment today.
Trenchless Pipe Lining in Brooklyn Center
In everything that we do, our Brooklyn Center sewer repair professionals are focused on achieving the best possible results. As such, our company has come to specialize in the trenchless pipe lining method. This is by far the best means to work on damaged or old water and sewer lines.
In the past, replacing underground pipes required excavating the entire system in order to reach the damaged water or sewer line. This process was very labor and time intensive. The project can have major damage on your property.
Our Brooklyn Center sewer repair professionals can help you avoid this frustration and difficulty through our trenchless pipe lining in Brooklyn Center, MN. We can fix your water and sewer lines in a way that has the smallest impact on your property. The results will be spectacular.
Hydrojetting Services in Brooklyn Center
In addition to repairing leaks and replacing sewer and water lines, our professionals can keep all of your critical plumbing systems operating in the best possible manner at all times. When underground pipes and lines become clogged with corrosion and other debris, water flow can be impeded. This can cause you plumbing and sewer system to be inefficient or back up.
Our professionals can prevent this problem by routinely hydrojetting your water and sewer lines. By spraying high pressure jets of water through your system, we can clear away years of grease, sludge, corrosion, and sediment from your pipes and lines.
If you are looking for a professional Brooklyn Center sewer repair company for trenchless pipe repairs then please call 651-464-6937 or complete our online request form.