The Mahtomedi Sewer Repair Professionals Locals Trust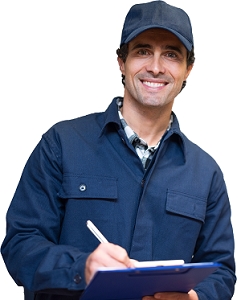 At Matt's Plumbing Solutions LLC, our Mahtomedi trenchless pipe repair company is here to provide for your most extensive and intensive sewer and water line repair and replacement needs. Our team proudly services both commercial and residential property owners. In everything that we do, we place our customer's satisfaction as our first priority.
Whenever you conduct work on water or sewer lines, it is vitally important for you to hire a skilled professional. When you hire our trenchless pipe repair company, you can feel confident knowing that you chose the best Mahtomedi sewer repair contractors for the job. We are professionally licensed, insured, and bonded. Our service providers would be honored to take care of your property for you.
If you are looking for a professional who specializes in Mahtomedi sewer repair and replacement services, call Matt's Plumbing Solutions LLC today. Our courteous staff would be happy to take your call, assist you in any way that we can, and answer all of your questions. We can schedule your appointment today.
Trenchless Pipe Repair in Mahtomedi
Whenever there is a major problem with your sewer or water lines, you need to act quickly to resolve it. In the past, repairing a damaged or leaking sewer line would require excavating the entire segment in order to replace it. When you hire our team, we can provide you with a fantastic alternative.
The traditional dig and replace method is very costly, time consuming, and disruptive. In contrast, trenchless pipe repairs can be conducted in a quicker, more cost effective, and less disruptive fashion. Our team can essentially install a pipe within the damaged sewer lines, repairing and resolving the issue in the most effective fashion.
Hydrojetting in Mahtomedi
After years of use, every sewer and water line will develop some obstruction or clog. Sediment, corrosion, scale, sludge, grease, soap, and other buildup can compromise the efficiency and functionality of your sewer and plumbing systems. The results can be either a minor inconvenience or a major problem.
In either event, our Mahtomedi hydrojetting contractors can help resolve all of your problems. We can use high pressure jets of water to blast away decades of buildup. Afterwards, your water and sewer lines will be completely clean and clear.
Mahtomedi Sewer Replacements
If your sewer lines are over 40 years old or if they are extremely corroded and damaged, you may need to replace them. This project is very difficult and requires the skill and expertise of a professional. At Matt's Plumbing Solutions LLC, our Mahtomedi sewer replacement contractors are here to help. We can completely design and install a new sewer system for your home or business.
If you are looking for a professional Mahtomedi sewer repair company for trenchless pipe repairs then please call 651-464-6937 or complete our online request form.