Do You Need a Maplewood Sewer Repair Company?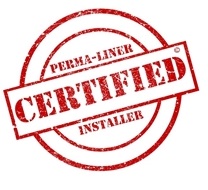 At Matt's Plumbing Solutions LLC, we are proud to be a family owned and operated Maplewood trenchless pipe repair company. Our professionals are here to provide local families and businesses with the highest quality sewer and water line repair and replacement services. With our help, you will be able to keep these critical components of your property in the best condition possible at all times.
When you hire our team, you are making the absolute best choice for your home or business. We are a professionally licensed, fully insured, and bonded trenchless pipe repair company. Our Maplewood sewer repair contractors take an immense amount of pride from everything that do. This fact will be reflected in the exceptional services that we provide you.
If you have damaged, clogged, leaking, or corroded water and sewer lines on your Maplewood property, call Matt's Plumbing Solutions LLC today. We are here to provide you with the most innovating and rewarding services possible. Our staff would be happy to answer any of your questions and to schedule your appointment today.
Sewer Repairs and Replacements in Maplewood
Although everyone recognizes the importance of their sewer lines, no one gives them much thought until a major problem occurs. At some point in time, every sewer system will become damaged and will inevitably need to be replaced. Whether a pipe burst prematurely because of a shift in the ground or a tree root or if the sewer lines become complete corroded, the results can be extremely problematic.
At Matt's Plumbing Solutions LLC, our Maplewood sewer repair company is here to provide for all you sewer repair and replacement needs. We can conduct the effort in the most efficient and effective fashion. We specialize in tackling these difficult tasks in the least disruptive and most cost-effective manners.
Maplewood Hydrojetting Experts
Every sewer and water line develops scale and sediment deposits over time. Grease, soap, scum, and other debris can cause blockages within your water and sewer lines. When this happens, your plumbing system will malfunction. Even worse, your sewer system can begin to back up.
If you believe that your water and sewer lines are obstructed, you should contact our Maplewood professionals today. We can inspect your entire system via video camera, assessing the water flow off your pipes.
If your lines and pipes are clogged, we can completely resolve the issue for you via our hydrojetting services. Using high pressure streams of water, we can blast away years of buildup from your water and sewer lines. Afterwards, you plumbing system will operate in the most effective manner.
If you are looking for a professional Maplewood sewer repair company for trenchless pipe repairs then please call 651-464-6937 or complete our online request form.