The Company to Call for Reliable Coon Rapids Sewer Repairs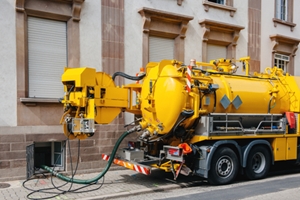 When you have a broken water or sewer line on your property, nothing can be more disruptive to the ways in which you use your home or business. The prospect of repairing the issue can be extremely daunting. At Matt's Plumbing Solutions LLC, our Coons Rapids trenchless pipe repair company is here to assist you with the effort.
Our professionals utilize the best means and methods in order to conduct the most extensive tasks involving water and sewer lines. As such, we have the skill and ability to install, repair, replace, and maintain your water and sewer lines for you. With our help, these critical portions of your property will always operate in the best possible manner.
If you need to conduct work on any of the hard to reach places of your plumbing or sewer system, call Matt's Plumbing Solutions LLC today. Our polite and knowledgeable staff would be happy to assist you in any way that we can. We can identify and repair your particular issue in the most efficient and effective fashion. Our trenchless pipe repair company would be excited to schedule your appointment today.
Hydrojetting in Coon Rapids
If your sewer system is backing up, it is most likely doing so because the lines are clogged and obstructed. After many years of use, even the best designed and installed sewer systems can become clogged. Mineral deposits, sludge, and other debris can collect to the point that your sewer system is inoperable.
At Matt's Plumbing Solution, our Coon Rapids sewer repairs team can inspect your water and sewer lines for you. We will pinpoint the precise problem area. If there is an obstruction causing the issue, our team can quickly resolve it through our hydrojetting services.
Hydrojetting is exactly what it sounds like. Our plumbers will utilize high pressure jets of water to clear away years of grime, sludge, and deposits from your water lines, sewer lines, and drains. In the end, water flow will be resumed to the greatest extent possible, preventing your sewer system from backing up again.
Cured-in-Place Pipe Lining in Coon Rapids
If your water and sewer lines are damaged, then you will need to repair them as soon as possible. The resulting leaks and poor operation can cause a great deal of damage and frustration respectively. Our Coon Rapids trenchless pipe repair company can resolve all these issues for you.
We specialize in cured-in-place-pipelining services. Through this method, we can avoid excavating your entire sewer system. Instead, we can essentially pull a pipe within your existing system and cause it to cure in place. The results will be a completely repaired pipe or line. The project will be as quick, efficient, and cost effective as possible.
If you are looking for a professional Coon Rapids sewer repair company for trenchless pipe repairs then please call 651-464-6937 or complete our online request form.