Local Shoreview Sewer Repair Experts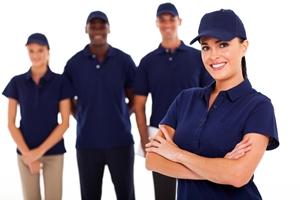 The last thing that any property owner wants to deal with is a damaged or leaking sewer or water line. The problems can be extremely frustrating. The task of conducting repairs is always very daunting. At Matt's Plumbing Solutions LLC, our Shoreview trenchless pipe repair company is here to help.
Started in 2009, our family owned and operated trenchless pipe repair company has been helping local residents and commercial property owners with all their sewer repair and pipe replacement needs. In every service that we provide, we treat our efforts as if we are conducting them on our own homes or business. In this way, we can ensure that you receive the best possible results.
If you are looking for a trenchless pipe repair company in Shoreview, call Matt's Plumbing Solutions LLC today. We are absolutely the best team for the job. Our professionals have the knowledge, skill, and equipment necessary to provide for all of your needs. Our polite staff is eager to assist you, to answer your questions, and to schedule your appointment today.
Trenchless Pipe Repair in Shoreview
At Matt's Plumbing Solutions LLC, our Shoreview sewer repair contractors specialize in trenchless pipe repair services. This means that when you hire our team to repair or replace your sewer and water lines we will not need to excavate the problem area. Rather, our experts can feed a pipe into your existing line and have it repair the problem form the inside.
The results and benefits from the trenchless pipe repair method are absolutely spectacular. You will avoid a great deal of damage to your landscaping, hardscaping, and improved portions of you property. The project will be completed in a quicker and cheaper fashion. You are guaranteed to be pleased with the results.
Hydrojetting in Shoreview
Another common reason that sewer and water lines malfunction is that they are clogged or obstructed. Our Shoreview sewer repair professionals can blast away years of grease, soap, scum, sediment, scale, and corrosion from your water and sewer lines. Through our hydrojetting services, we can restore your plumbing and sewer systems to optimal performance.
Cured-in-Place-Pipelining Certified Installers
At Matt's Plumbing Solutions LLC, our Shoreview contractors are certified by the Perma-liner, the top manufacturer of cured-in-place-pipelining products. These are the amazing materials that allow our professionals to repair and replace portions of your sewer system without extensive excavation. You can feel confident knowing that when you hire our team you will receive the best possible services. Our efforts will add substantial long term value to your property.
If you are looking for a professional Shoreview sewer repair company for trenchless pipe repairs then please call 651-464-6937 or complete our online request form.