Brooklyn Park Sewer Repair Pros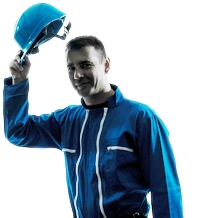 As a Brooklyn Park property owner, you have an obligation to keep your home or business in the best condition possible. One of the most difficult things to maintain is your water and sewer lines. If there is ever any problems with these critical components of your property, it is important to hire a professional for help. At Matt's Plumbing Solutions LLC, our Brooklyn Park trenchless pipe repair company is here to assist you with this important responsibility.
Our professionals have been providing high quality plumbing services for the last two decades. We have been so successful for so long for one simple reason. In every project we undertake, our team strives to achieve complete and total customer satisfaction. We will work our hardest to provide you with the highest quality trenchless pipe repair services and other related services.
Call Matt's Plumbing Solutions LLC today if you need to hire a professional trenchless pipe repair company to perform work on you water or sewer lines. Our team can repair, replace, or hydrojetting these systems for you. Our courteous and polite staff would be happy to assist you and to answer any of your questions. We can schedule your appointment today.
Trenchless Pipe Repair and Cured-In-Place-Pipelining
When your water and sewer lines become clogged, damaged, or backed up, it can feel overwhelming. Finding the problem is hard enough. Getting to it in order to repair it is even more difficult. In the past, you would have to excavate the entire system in order to identify and repair the problem. The process would be very expensive, frustrating, and damaging.
If you hire our trenchless pipe repair company for sewer repairs in Brooklyn Park when the problem arises, we will handle the entire effort for you. We use the most advanced methods in order to cause the least impact to your property.
Our trenchless pipe repair and cured in place pipelining services do not require the traditional excavating process used for performing sewer repairs in Brooklyn Park, MN. We can identify and repair the problem in the least impactful manner. As such, the effort will be completed in the most efficient and effective fashion.
Hydrojetting Services in Brooklyn Park
Every sewer and drain system becomes clogged or obstructed at some point in time. Corrosion, grease, sludge, and other sediment can cause your sewer, drains, and plumbing system to malfunction or to become damaged.
At Matt's Plumbing Solutions LLC, our Brooklyn Park professionals specialize in hydrojetting and drain cleaning services. We can completely clear all obstructions from your water and sewer lines. You are guaranteed to be completely satisfied with the results.
If you are looking for a professional Brooklyn Park sewer repair company for trenchless pipe repairs then please call 651-464-6937 or complete our online request form.