The Minneapolis/St. Paul Drain Cleaning & Repair Specialists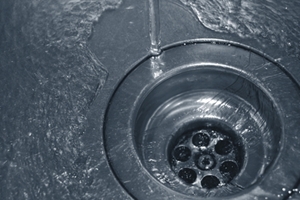 The most critical aspect of any plumbing or sewer system is water flow. If water flow is obstructed or slow, the entire property will be affected. Whenever you are dealing with a clogged drain, the best thing to do is contact a professional for assistance. At Matt's Plumbing Solutions LLC, our Minneapolis and St. Paul drain cleaning experts are here to assist you in any way that we can.
There is no drain related problem that our professionals cannot solve. We proudly serve both residential and commercial customers. From clogged sink drains to industrial sewer drains, our team is ready to perform for you. The one constant in everything that we do is our goal to achieve complete and total customer satisfaction.
If you are suffering from a clogged or obstructed drain in Minneapolis or St. Paul, call Matt's Plumbing Solutions LLC today. Our exceptionally skilled professionals are ready to provide you with the best possible solutions to your plumbing or sewer problem. Our knowledgeable staff can answer any of your question and would be excited to schedule your appointment today for drain services in Minneapolis/St. Paul.
Residential Drain Services in Minneapolis and St. Paul
A clogged drain in your plumbing system can seriously disrupt how you and your family enjoy your property. It can render a bathroom completely useless and can make your cooking and cleaning tasks extremely difficult.
Our professionals can restore your sewer/drain systems to proper functionality. Our drain clearing services are the best way to resolve the problem. We will completely remove the obstruction for you, so you will not have to worry about the drain clogging again shortly in the future.
Sewer Drain Services in Minneapolis and St. Paul
Our exceptionally skilled drain service providers can also clean and clear out sewer drains. It is absolutely essential that your sewer drains function properly. If the do not, there can be disastrous flooding and damage around your home or business.
If your sewer system is backing up, call our Minneapolis and St. Paul trenchless pipe repair company today. We will completely clean your sewer drain for you using our expert sewer clearing methods. Afterwards, your sewer system will once again operate in the best possible manner.
Commercial Drain Services in Minneapolis and St. Paul
Your commercial property is completely dependent on its plumbing and sewer systems, which are in turn dependent on their drains. Our commercial drain clearing service providers are here to help ensure that these systems always operate in the best possible fashion. We are available to routinely clean and clear the drains on your property. In addition, our team provides emergency services as well. Your business is always in good hands when you trust us with your drain service related needs.
From drain repairs to pipe relining, our team of professionals are here to take care of all your sewer and drain service needs. Give Matt's Plumbing Solutions LLC a call today to get started.
If you need drain services such as drain cleaning in the Minneapolis/St. Paul area, please call 651-464-6937 or complete our online request form.
Recent Articles