Experienced Trenchless Pipe Repair Professionals in St. Anthony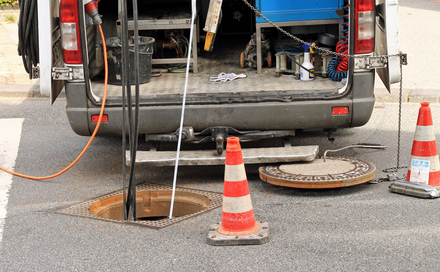 When your sewer lines experience backups or breakages, you could find yourself unable to use some or even any of the plumbing in your St. Anthony home. So, when these issues affect your sewer lines, you need to look to Matt's Drain & Sewer Service. Our experienced sewer repair company can help get your plumbing working once more with any of the great services we proudly offer for your home or business:
Drain services
Trenchless Pipelining
Hydro Jetting
And more!
Enjoy Our Quick, Thorough Drain Cleaning Services Today
Nothing ruins your whole day quite like waking up to find your plumbing fixtures backing up. Your first thought maybe that there's a serious breakage in your sewer line and that you're about to have to pay some serious money to get things fixed. Of course, your mind doesn't need to go immediately to the worst-case scenario. After all, a much more likely explanation is that your sewer line is experiencing a simple clog.
If it is a clog that you're dealing with, you don't need to stress too much over the repair needs. Instead, you need to call our St. Anthony team for our drain cleaning work today. We'll provide quick work and guaranteed results to get your plumbing working once more, no matter what kind of backup it might be experiencing.
Call Us to Enjoy All the Great Things a Trenchless Pipe Repair Has to Offer
When you find yourself in need of a sewer repair, you need to look into getting a trenchless pipe repair from our St. Anthony team. This service will effectively fix any issues your sewer line may be dealing with while also helping you enjoy these great advantages:
The work can be done more quickly than a traditional sewer line repair
Your yard won't need to be dug up, so your plant life will remain safe
This kind of repair is quick and low-cost
Your St. Anthony Hydro Jetting Professionals
Do you find yourself dealing with one monster of a sewer line clog—one which leaves you believing a repair is the only option? If so, call our St. Anthony team for a hydro jetting. This service will knock away the most stubborn clogs so that your plumbing can work once more without subjecting you to a full-blown repair.
If you are looking for a professional St. Anthony sewer repair company for trenchless pipe repairs then please call 651-464-6937 or complete our online request form.