Your Experienced Trenchless Pipe Repair Company in St. Louis Park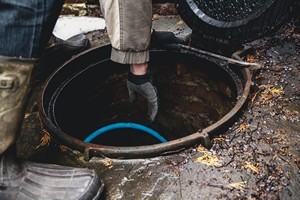 When sewer lines issues begin to affect your St. Louis Park area home, you need to get a jump on any repair work that may be necessary ASAP. For quick yet thorough sewer line services in the area, you need to look to the pros at Matt's Drain & Sewer Service. Our dependable sewer repair company can get these issues resolved in a timely manner with any of the great services that we offer for your home or business:
Drain services
Trenchless Pipelining
Hydro Jetting
And more!
Quality Drain Services from Our St. Louis Park
A sewer line clog can cause some costly—not to mention unhealthy—sewage backups to infiltrate your St. Louis Park home. So, you'll want to have any clogs handled in a timely and effective manner. For quick, dependable work, call us today to enjoy our quality drain services.
Enjoy the Great Benefits of a Trenchless Pipe Repair
Sometimes, a drain cleaning isn't enough to get your sewer lines working as they're supposed to again. Sometimes, you may need to invest in a full-blown repair. Fortunately, you always have the option of getting a trenchless pipe repair from our St. Louis Park team. This service sells itself thanks to the great benefits it offers:
The work can be done more quickly than a traditional sewer line repair
Your yard won't need to be dug up, so your plant life will remain safe
This kind of repair is quick and low-cost
Call Us for Our Hydro Jetting Work Today
Sewer line clogs are the simpler of the two issues that can affect your sewer lines—that and breakages. However, that doesn't mean some sewer line clogs aren't going to prove to be a serious headache for you or even your repair professional. Some may be so stubborn and so substantial that you may even have to consider the possibility of getting your lines repaired anyway.
Fortunately, you may not have to resort to that solution. Instead, you can call our St. Louis Park team for our hydro jetting work. A hydro jetting provides enough force to knock away even the most stubborn sewer line clogs. The work will be quick and non-invasive, and the results will be guaranteed, making this an excellent investment for your sewer line upkeep.
If you are looking for a professional St. Louis Park sewer repair company for trenchless pipe repairs then please call 651-464-6937 or complete our online request form.