What Homeowners Should Know About Hydrojetting in Minneapolis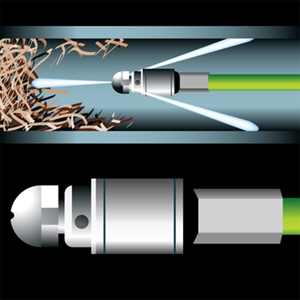 One of the most common problems to occur with a plumbing or sewer system is clogs. If there are persistent and recurring clogs causing drain issues on your property, you need to call a professional for help. At Matt's Plumbing Solutions LLC, our Minneapolis hydrojetting contractors are here to assist you.
Our team can completely clear your sewer lines of all obstructions. Afterwards, the problems will be resolved and you can feel confident knowing that the clogs will not reoccur shortly in the future. You are guaranteed to be completely satisfied with the results of our hydro jetting services.
Call Matt's Plumbing Solutions LLC today if you need to hire a professional who specializes in drain cleaning or sewer clearing using hydrojetting in Minneapolis, MN. Our courteous and polite staff would be happy to assist you in any way that we can. We can answer any of your plumbing or sewer line clog related questions. We can schedule your appointment today.
What is Hydrojetting
Hydrojetting is the process by which our professionals will clean all of your sewer lines. We utilize high pressure water to blast away scale, grime, sediment, and buildup. This method cleans your pipes and lines to a far greater extent than rodding, the typical means by which plumbers attempt to clear obstructions and clogs.
Why Hydrojetting Should Only Be Conducted by an Expert
Depending on the type of pipe to be cleaned and the type of obstruction that is present, the pressure level to be used during the hydrojetting process should vary. First, if too high of a pressure is used, it can damage old or fragile lines. Second, if the pressure is two low, an optimal state of cleanliness will not be achieved.
The team of hydrojetting professionals at our Minneapolis trenchless pipe repair company have the knowledge and expertise necessary to conduct your services in the best possible manner. We will inspect the entirety of your plumbing and sewer system before we conduct our cleaning services. In this way, we can know the optimal pressure to use to achieve the best possible results.
Hydrojetting Works Well With Hard to Reach Sewer Lines
One of the best areas to use the hydrojetting method is for sewer lines. It is absolutely imperative that your sewer lines remain clear of obstructions. If they become clogged, the results can be disastrous.
Before hydrojetting your sewer lines, it is vitally important to inspect the pipe. If the obstruction is caused by a tree root coming into the pipe, hydrojetting can exacerbate the issue. Our professionals can inspect your lines for you and can resolve your problems in either instance.
If you are looking for an expert for hydrojetting in Minneapolis, MN, then please call 651-464-6937 or complete our online request form.