Why Homeowners Should Know About Trenchless Pipe Repairs in Minneapolis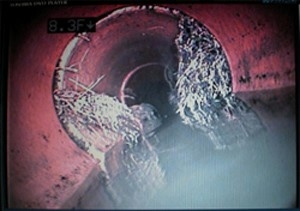 Unless your property has a septic tank, your plumbing system relies on sewer lines. Many homeowners do not ever consider the integrity of their sewers lines and pipes until a problem occurs. When a problem does occur, it can be such an emergency that they rush into sewer repairs with little planning and information. This haste can lead to some very negative results. If you are having sewer problems, be sure to research your options, like trenchless pipe repairs in Minneapolis, MN.
At Matt's Plumbing Solutions LLC, our trenchless pipe repair company believes that you should be prepared for the inevitable. At some point in time, every property needs to have their sewer lines replaced. Although there are many factors to consider, experts state that if your sewer lines are over 40 years old, it may be time to consider a pipe replacement.
Don't Wait Until An Emergency to Consider Sewer Line Replacements
When sewer lines burst or leak, the problem can be disastrous. It is some homeowners greatest fear to have to repair or replace their sewer lines. This is because until very recently the only way to repair sewer lines was to dig an enormous trench in order to expose all of the damaged pipes.
The cost of the project could be extremely high. Even worse, the damage to the property could be very dramatic. In the best case scenario, the landscaping was completely ruined. In the worst case scenario, hardscaping, garages, or other improvements would have the be torn out.
Many sewer repair contractors still only utilize the dig and replace method. As such, if you wait until an emergency occurs on your property, then choose the first contractor that you find, you may be dooming yourself and your home to the negative consequences of the previous means to repair sewer lines.
Trenchless Pipe Repairs in Minneapolis Are a Great Option for Sewer Problems
Before you need to replace your sewer lines, it is important for you to know about another option. Instead of having to dig out your entire sewer system, you can easily repair all your pipes and lines via the trenchless sewer repairs.
Trenchless pipe repairs in Minneapolis skip the excavation process. Instead they utilize your existing pipes. By relining the interior of the pipes, your entire sewer system can be replaced without having to dig it up out of the ground.
Conducting your repairs in this fashion saves you time and money. In addition, it has the least impact to your landscaping and your property. For these reasons, it alleviates the fears that are involved with sewer line repairs. Our Minneapolis trenchless pipe repair company is here to assist you with the effort.
If you are looking for an expert for trenchless pipe repairs in Minneapolis, MN, then please call 651-464-6937 or complete our online request form.